Travel Documents
Thank you for helping fund and distribute The Shoe That Grows! We are extremely excited to get these life-changing shoes to the incredible kids you serve. Thank you!
Below are a few notes to help as you get these shoes to kids: an FAQ page to help with the customs process, a document to show customs officials, our proof of non-profit status, a distribution best practices guide and a social media checklist.
To date, with the help of individuals and groups like you, over 250,000 pairs of The Shoe That Grows have been distributed to kids in over 100 countries! We want to thank you for the critical role you are playing in getting long-lasting shoes to kids in need all over the world!
On behalf of The Shoe That Grows team, thank you! We would love to work with you again in the future!
Have a safe trip and please do not hesitate to reach out should you have any questions.
Brandon Spiller
Products Coordinator
brandon@becauseinternational.org
+1 (208) 697 4417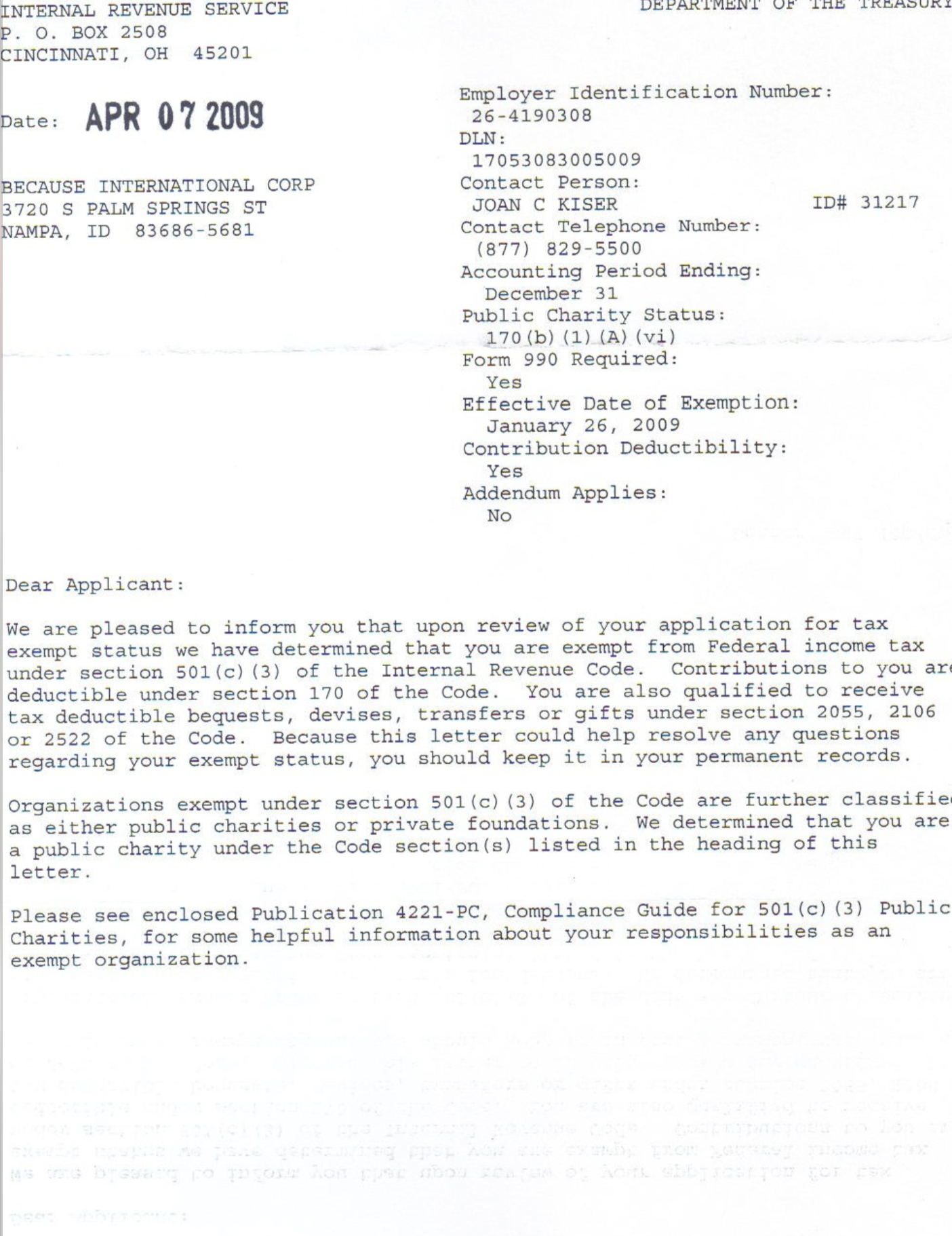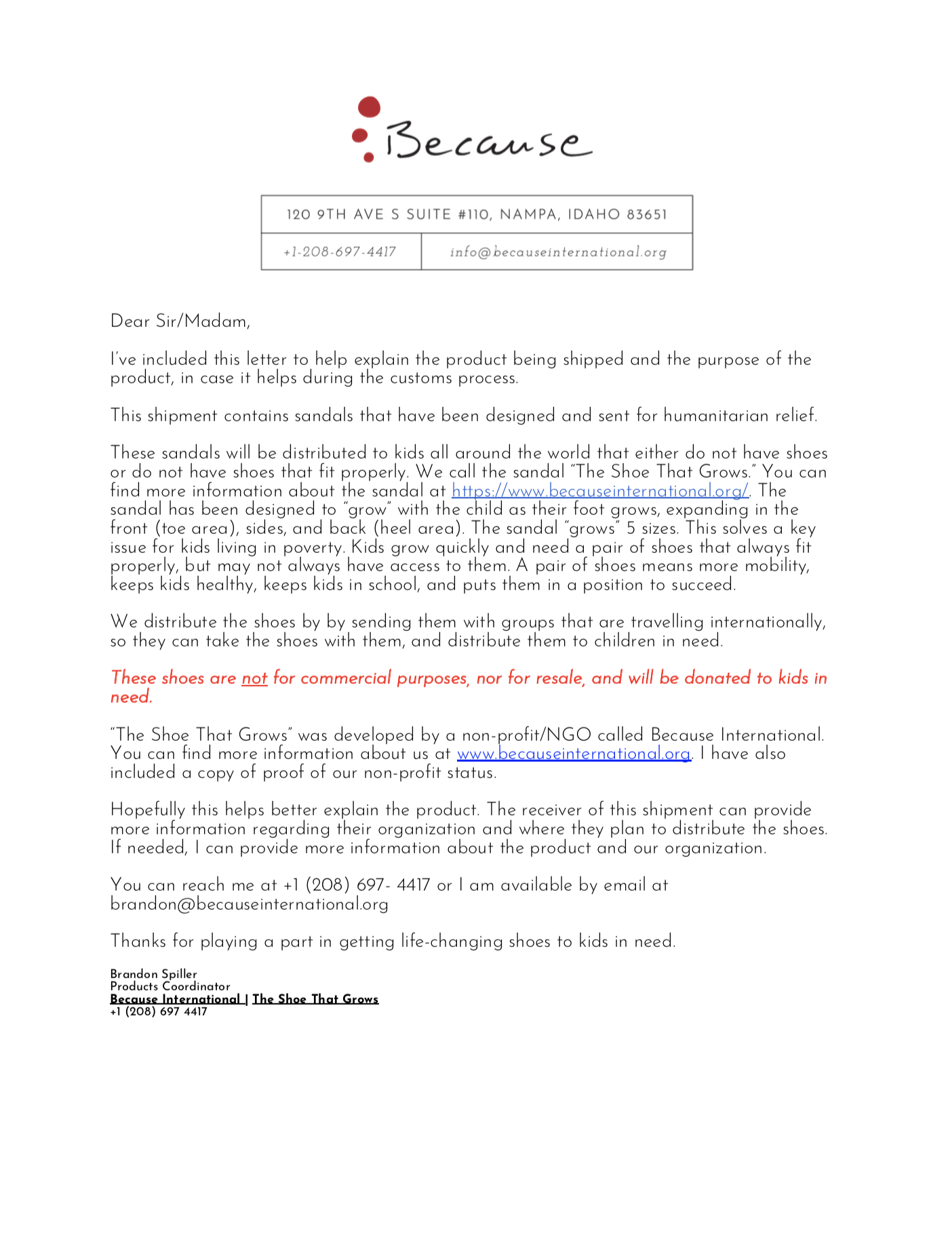 Distribution
Best PracticeS